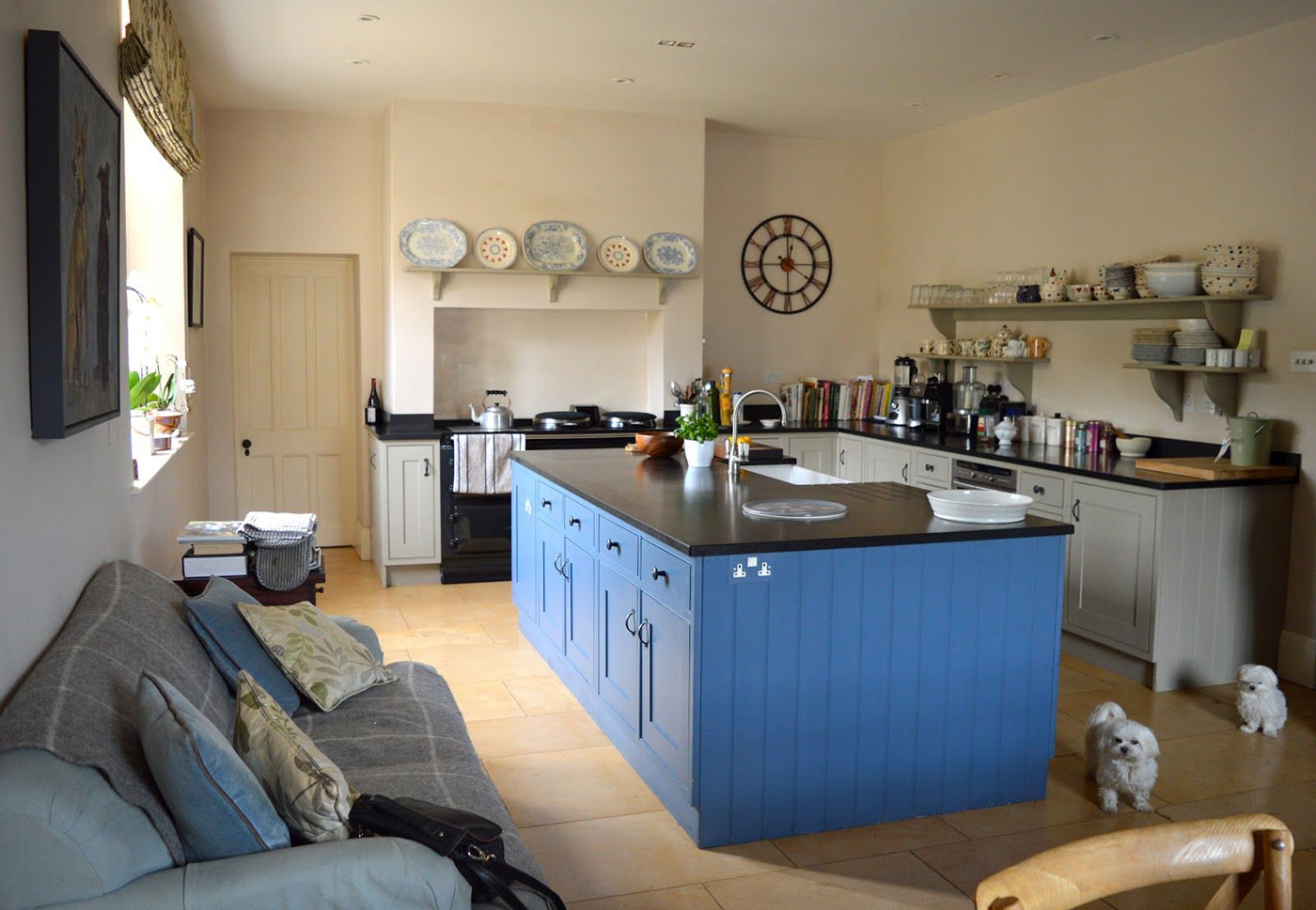 5 Top Tips for – Choosing Your Perfect New Kitchen
1. Budget – How much will my new kitchen cost?
Replacing a kitchen could cost anywhere between £5,000 to £25,000+ depending on the size of kitchen space and additional finishes you choose. Investing in a high spec new kitchen, fitted and finished to a high standard can increase the value of your home. If you're looking for a home valuation, we can personally recommend the local Wallers Estate Agents, Oxfordshire who will be able to offer assistance: https://www.wallersestateagents.com/valuation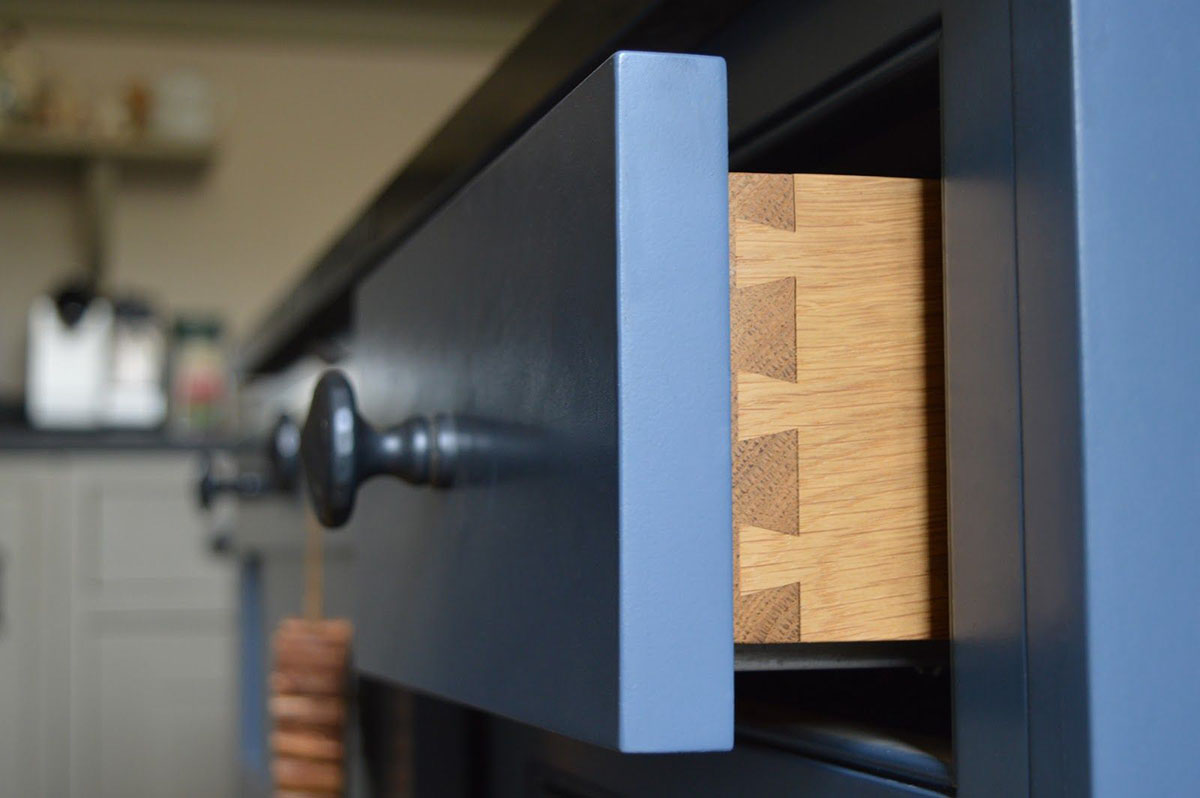 2. Getting it right – How do I choose the right kitchen company?
If a personal recommendation isn't possible, ensure you get quotes from a few different kitchen companies. By talking to each of these you'll get a feel for who may be over promising, who is under quoting and who will give you your dream kitchen and work closely with you, throughout your build. Google searches and reviews can all help in searching for the right kitchen company, but only talking to them or meeting them face to face, will you know.
Two key points to remember:
1. Designing your dream kitchen is a fluid project and dreams change. 99% of you will want to make changes to designs throughout the kitchen design process to make sure your new kitchen is perfect. Choose a kitchen company who are great at listening and can make your dream a reality. Not forgetting, to make sure you have means to be able to contact the company when you need to speak to them. A close working relationship is advisable.
2. Remember that waiting weeks for that last replacement panel to arrive can be painful so our advice is to choose a local kitchen company, who work with local suppliers. They'll work together to give you the highest quality finish you're looking for, and help keep your new kitchen project on time.
3. Kitchen design – How do I design my new kitchen?
Getting a kitchen design company to come and have a look at your kitchen space will save you time. They will be able to see a vision for your kitchen design that you may not have considered. If they have a 'no gaps' policy they'll utilise even the smallest of spaces to its full potential which is particularly important for owners of period homes, with unique features.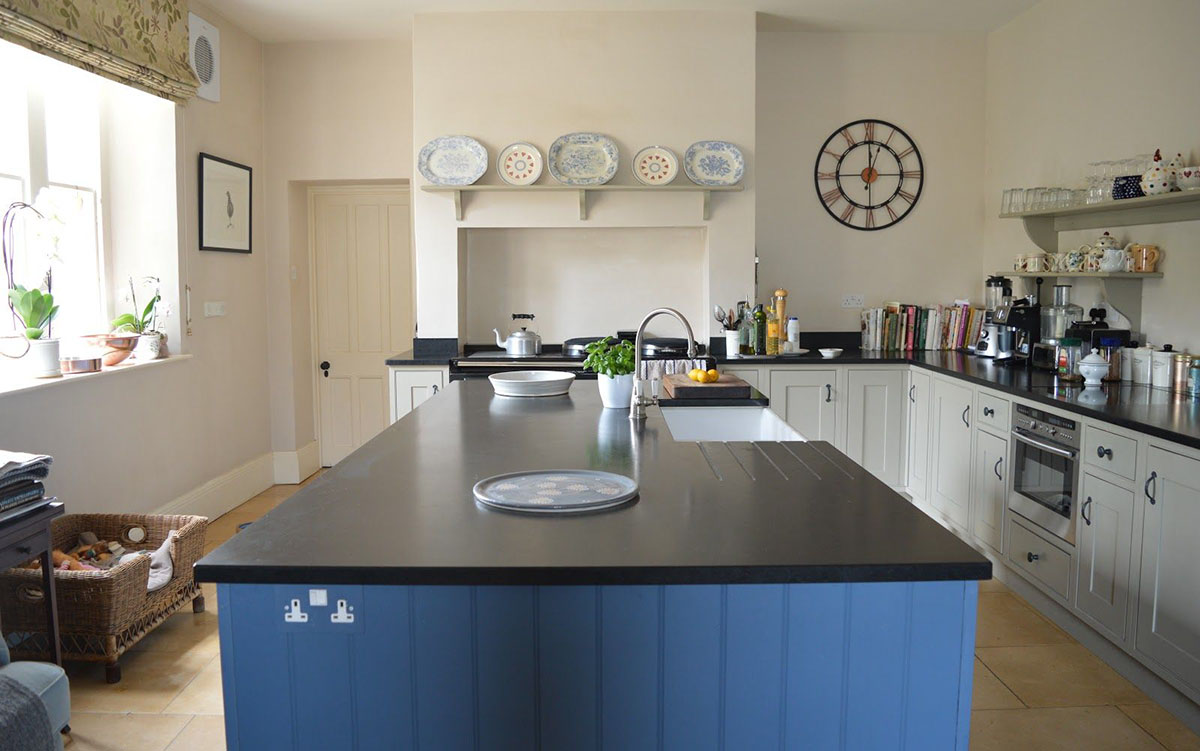 4. Colour – What's the best colour kitchen?
Whilst cream and beige kitchens are out, we're noticing a steep rise in clients choosing bold colours teamed with cool stone shades. Statement colours can bring the heart of your home to life. Customers are choosing striking royal blue for the finish of their cabinets and islands, teamed with dark grey quartz and white granite worktops.
Choosing a soft stone grey finish for your top cupboards can help create freshness and light. Whilst natural wood worktop and matching floor to ceiling cabinets can add a real wow factor to your new kitchen.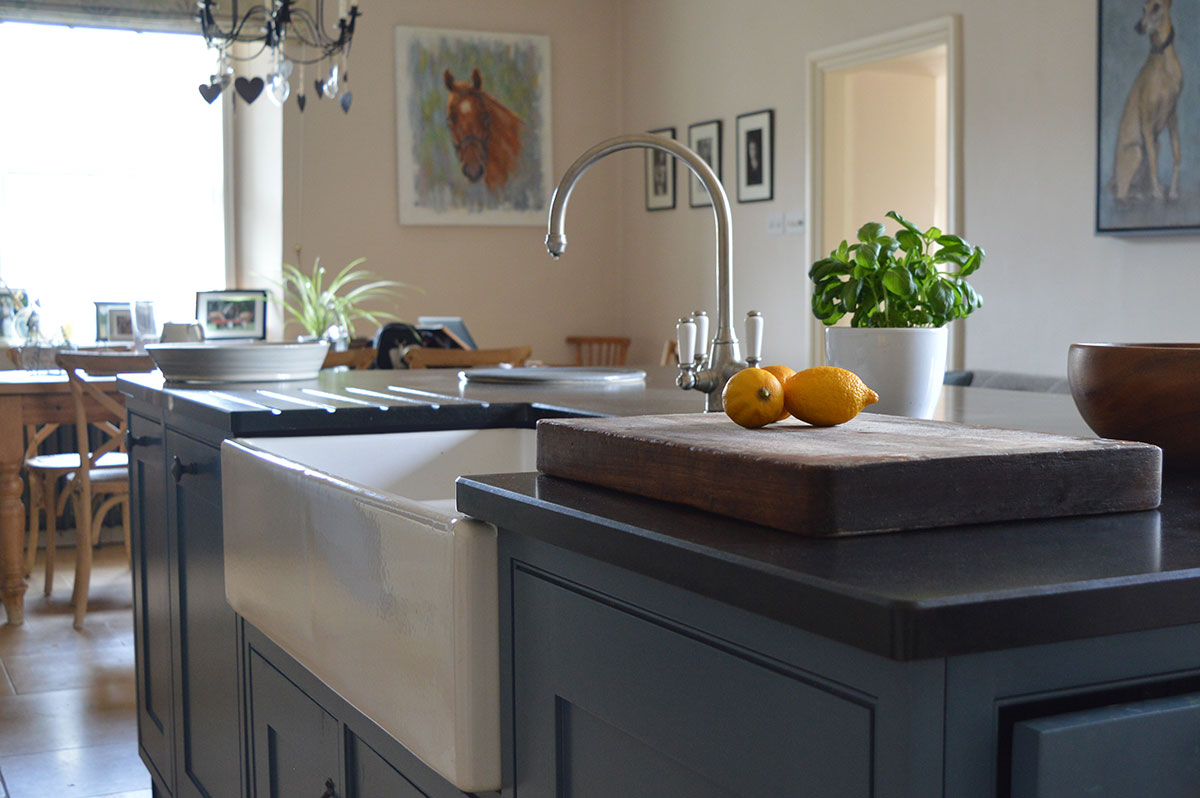 5. Clever storage solutions – How do I keep my kitchen clutter free?
Living clutter free means everything has to have its own storage place within your home. Use large draws rather than just cupboards and clever storage add ons to utilise every inch of space available. Next, get rid of the kettle and include a fun new boiling water tap. Kitchen items such as rubbish & recycling bins, herbs & condiments and smaller kitchen appliances etc all need a clever storage solution with easy access for a clutter free kitchen.
A new kitchen island can cleverly house your dishwasher, built in chopping boards, chefs' knife draw, wine fridge and even a bed for the dog! Kitchen islands offer a great storage solution and add another real wow factor to your kitchen.