Rowood Kitchens
Whether you are inspired by our popular Shaker Kitchen, Contemporary Design or unique Painted Country Kitchen ranges, our design team will create a bespoke beautiful kitchen of your dreams.
Our luxury kitchens are handcrafted in Oxfordshire, made to the finest British standards and created by our highly skilled team. All Rowood kitchens come with an extensive range of fittings, beautiful finishes and customised storage options. Each bespoke kitchen is uniquely designed and tailored to suit you.
Let's help you start your new kitchen design and create a fresh new heart for your home.
Design
Our design team will work with you to create your bespoke kitchen design, tailored to your exact measurements and specifications. We take care of the finest details and consider every inch of space available. Each period feature, traditional stonewall and rounded corner will come alive in your kitchen design. Whether a Contemporary Design, Shaker Kitchen or unique Painted Country Kitchen is what you are looking for, we can turn your dreams into reality.
Colour
Equipt with an inhouse paintshop, we are able to create and colour match your luxury kitchen in any shade. Durable paint and protective coatings are applied on all our Painted Kitchens and bespoke Kitchen Furniture. Our professional painting service is available in both hand painted and spray finish, designed to withstand years of use.
Storage
Designed to perfection, our Rowood kitchen storage is customisable and uniquely designed around your lifestyle. Bespoke storage for chef's knives, luxury appliances and fine wine collections will be given a clever new home within your kitchen design.
Service
From design to installation, we deliver a first class kitchen service. Our creative kitchen designers will guide you through the design process to realise your kitchen desires. Whilst our exceptional Rowood cabinet makers and joiners will handcraft your bespoke kitchen and deliver a seamless installation within your home.
Behind the Scenes
Our Rowood workshop is situated on the Cotswolds & Oxfordshire border, UK. Whilst the team are busy measuring, machining and sanding, we invite you to come and see your kitchen being made. Experience the care and attention being put into creating every joint for yourself. Each kitchen we make has a personality of its own, we invite you to come and sign your completed kitchen before we lovingly install in your home.
Our promise
Luxury kitchens uniquely designed using highest quality products, service and finish. A truly bespoke new kitchen experience for your home.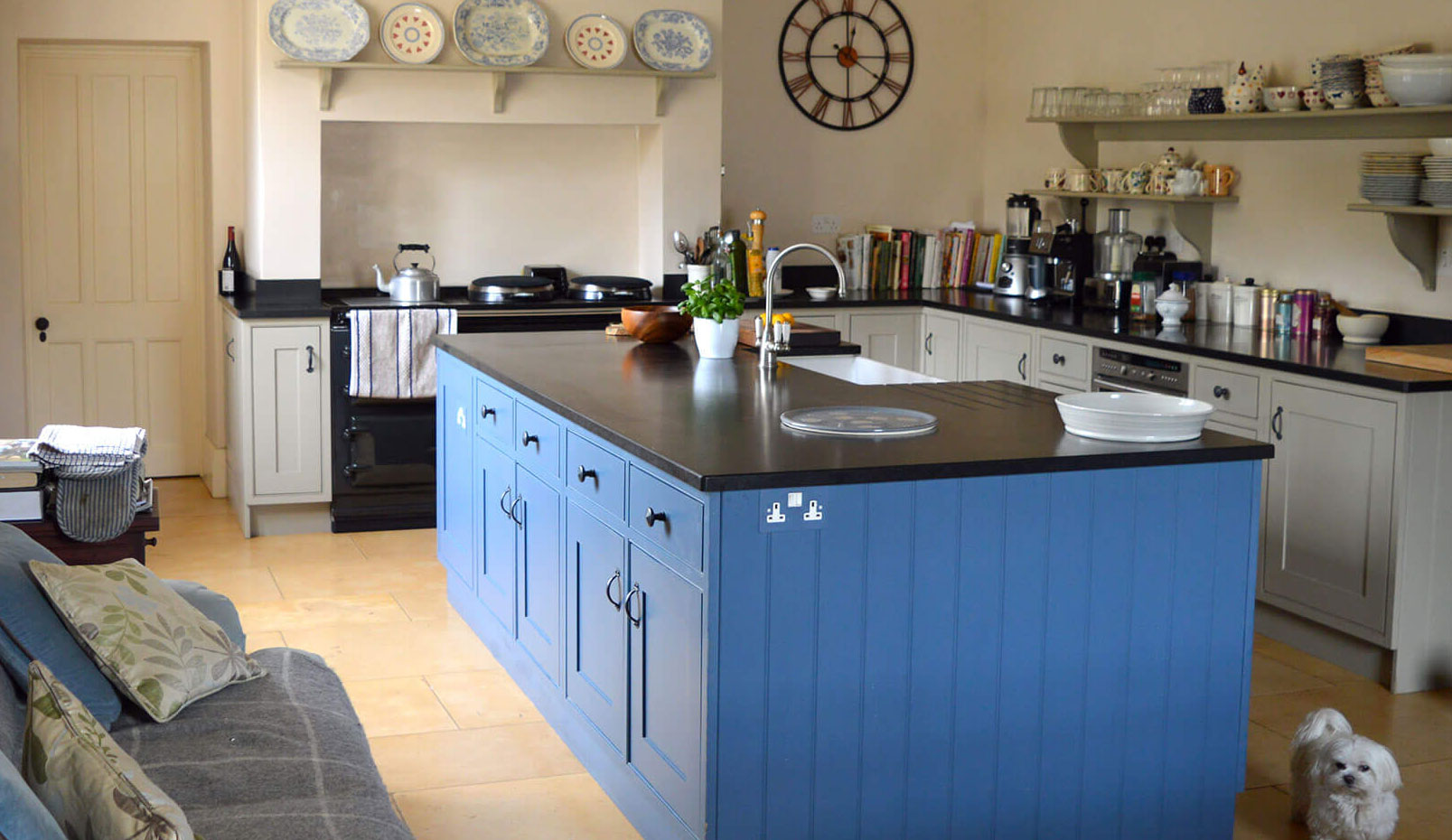 Why Rowood?
With over 25 years creating beautiful luxury kitchens, your new kitchen design and creation is in safe hands. We understand the importance of making your kitchen not only look incredible but be made of the highest quality to withstand the test of time. Our Rowood team are experts at creating woodwork master pieces, one off bespoke designs and are so proud of the work achieved, each new kitchen is individually signed by it's maker.
Working to traditional values we pride ourselves in the kitchen service we offer and work closely with you throughout to ensure budget and delivery expectations are met.
Call us during the week for updates throughout the kitchen build process and you'll speak to the Rowood team working directly on your bespoke kitchen. Enjoy the opportunity to see the progress yourself at our workshop which is conveniently situated on the Cotswolds & Oxfordshire border.
During our 25 years we have built a solid reputation for delivering on time, to budget and at a quality level that is often complimented.
"As there's barely a straight wall or a right angle in sight anywhere in our period cottage, an off-the-shelf or mass manufactured kitchen simply wouldn't fit! And anyway we wanted a kitchen that would complement the room without having to compromise. Rowood's handmade kitchen was beautifully designed with the specific space in mind. When it came to installation, everything fitted absolutely perfectly with each piece completely aligned to the exact contours of our walls and windows."
James Fitzpatrick – Oxfordshire
"We are delighted to involve so many local craftsmen and skilled experts in the development and maintenance of Blenheim Palace and its associated businesses. It is to Nick's credit that his team have proved themselves as reliable and dedicated professionals and we look forward to continuing our working relationship in the future."
Blenheim Palace
Your New Kitchen and Beyond
Once we have unwrapped and installed your luxury kitchen, it's time to enjoy your beautiful new room. Every item in your kitchen has a new home and a new culinary and entertaining life has begun.
Our Rowood team will be on hand for years to come to help you maintain your luxury kitchen and rectify any accidental incidences. Quite often a new kitchen is the start of greater home modifications and our friendly team are here to work with you again.