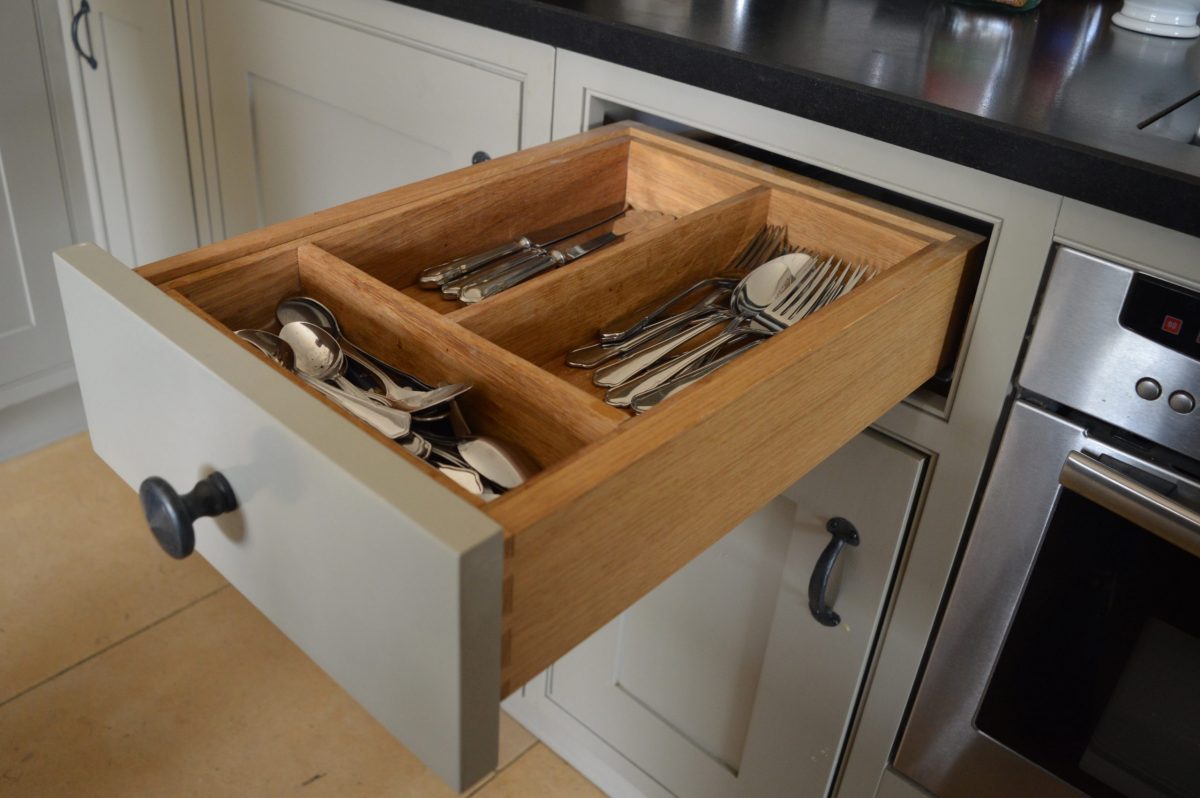 Worktops for Your New Kitchen
Whether you're looking for an easy to clean worktop, a low maintenance option or a real wow factor for your new kitchen, there is a worktop to suit you. The top three trends for kitchen worktops in our area are granite, quartz and solid woods.
Here's some information about kitchen worktops to help you choose: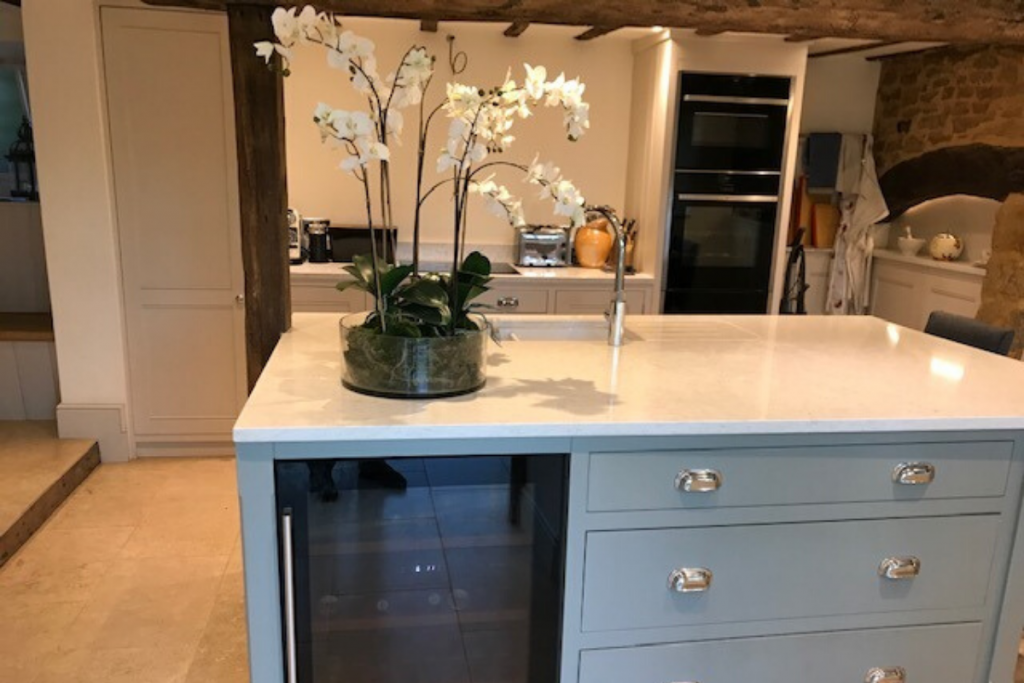 Granite kitchen worktops
Granite is a strong and durable natural stone, perfect for kitchen worktops. Granite can be cut down to exact measurements, but colour and markings are unique from slab to slab. Stone worktops need a solid base to take their weight, which your kitchen company will need to accommodate in their design. Once you kitchen island and kitchen cabinets are in place, an exact replica template is created and then your granite can be cut to size. Granite and stainless steel can look incredible alongside each other. It's worth noting that some people choose marble worktops, however it's a more porous stone than granite so is better suited for bathrooms.
Top tip: make sure your granite worktops are coated in a protective stone sealant before being fitted. Then keep them clean and buffed with a gentle detergent, water and a soft cloth.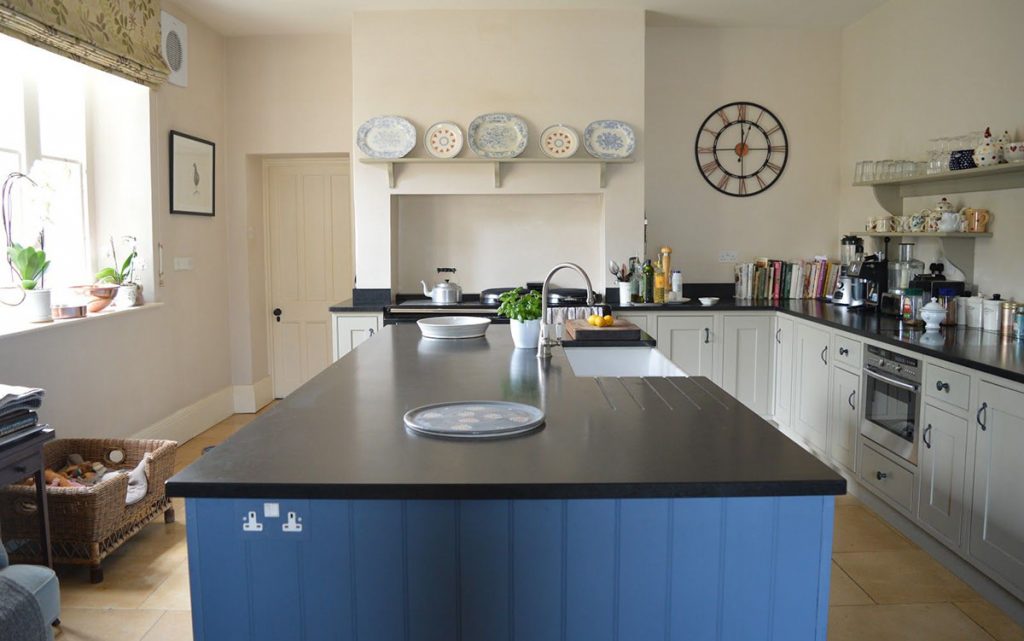 Quartz kitchen worktops
Quartz worktops are becoming more and more popular. It is a hardy and durable option for your new kitchen and due to its popularity it is becoming a more affordable option. Natural quartz stone is mixed with resin which gives a sleek, non porous surface that's easy to keep clean and hygienic. With a glossy or matte finish, quartz looks great with chrome or copper fittings and handles.
Top tip: a white quartz can look fresh and modern against dark wood or coloured kitchen units. Other colours and metallic flecks can be added to the quartz for a show stopping finish.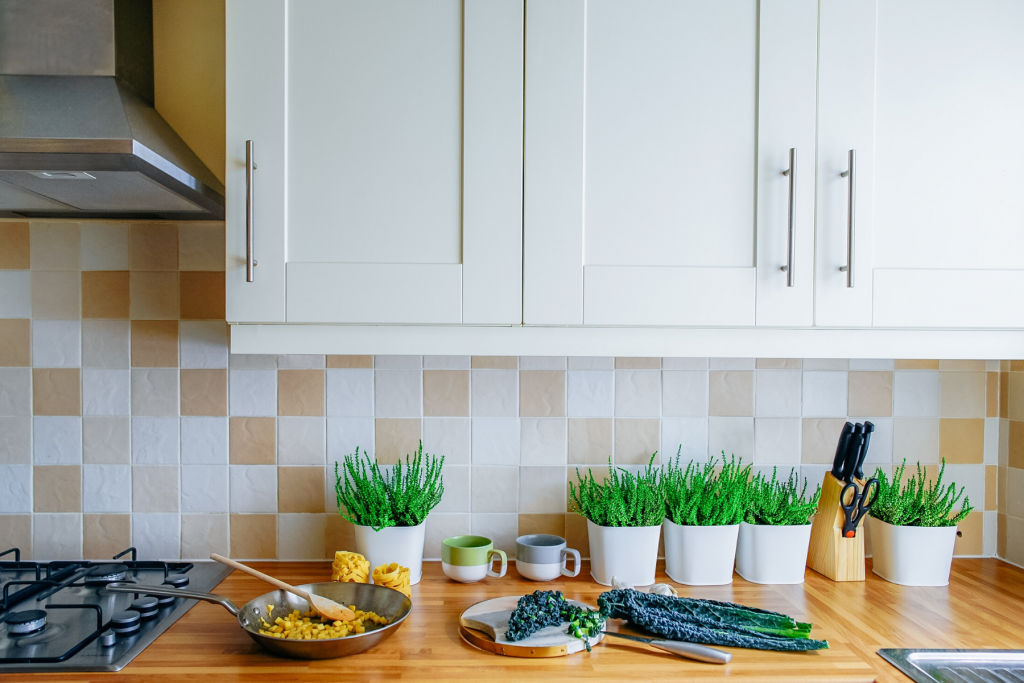 Solid wood kitchen worktops
Solid oak and walnut timber worktops look incredible. They have the most amazing variety of grain, unique to every cut. They can make your new kitchen look warm and inviting. Naturally occurring knots in the wood give great character and depending your kitchen, they can look contemporary as well as traditional. You need to give your solid wood worktops regular maintenance. Water droplets should always stay on top of your well oiled worktop, if it sinks in, then it's time for a strip down and re-oil.
Top tip: wooden worktops and matching splash backs look incredible on a kitchen island, be sure to maintain the wood with oil to keep it looking amazing. Direct sunlight can fade and dry the wood out.